Steven Allford Death Malaga Airport
The grisly and somewhat bizarre death of Englishman Steven Allford at Malaga Costa del Sol Airport continues to bring much speculation over what actually happened to him.
From what we can make out via the various news stories online about this death at Malaga Airport, it now appears that he was often seen begging for money and pushing his trolley around the airport. In fact, I remember seeing someone of that description myself only a month ago what I dropped my parents of at the airport.
I remember seeing what appeared to be a homeless man going through the bins and pushing a trolley.
Some reports seem to indicate that he was a heavy drinker and that he died having choked on his own vomit. What is not clear is whether the slices of ham and tuna can, which were inappropriately placed on private parts of his body, occurred after his death or did in fact cause it.
He was bound to a bench near the airport in an area that is known to be frequented by homeless people. His body was discovered by a guard at 9am before the crime scene was cordoned off. Some visitors to the airport did film his body being loaded on to a stretcher and taken away for further investigation.
We await more official announcements on the death of Steven Allford and will update the story once we know more.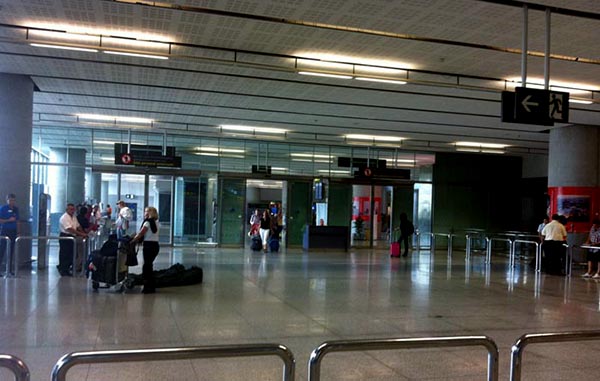 Related posts